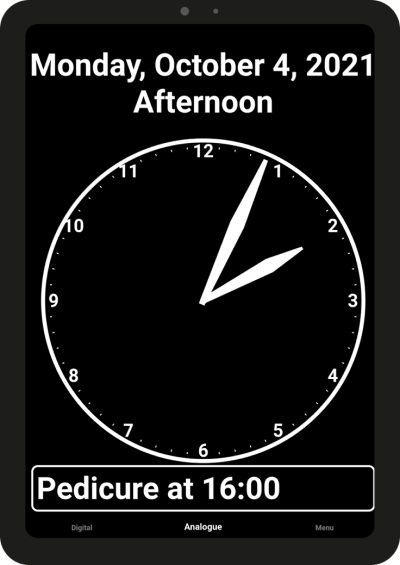 Install and open the Calendar Clock app
After installing the Calendar Clock, no further action is needed. Making the app ideal for people with less tech experience.
Download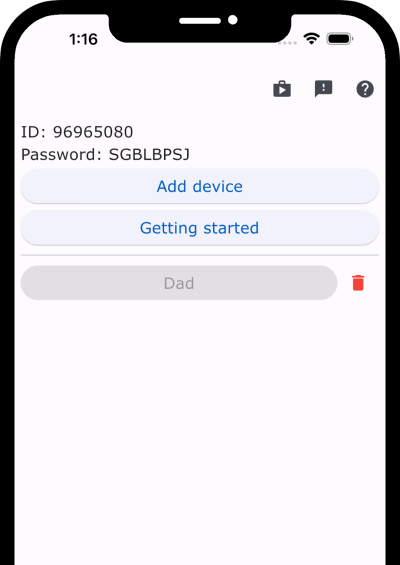 Connect with the administrator app.
Connect the administrator app to a Calendar Clock device, using the unique ID and password.
Download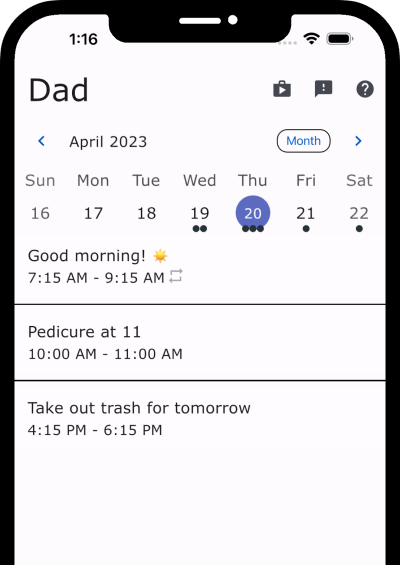 Control at a distance
Afterward, you can manage settings, send messages, and initiate video connections to multiple Calendar Clocks.